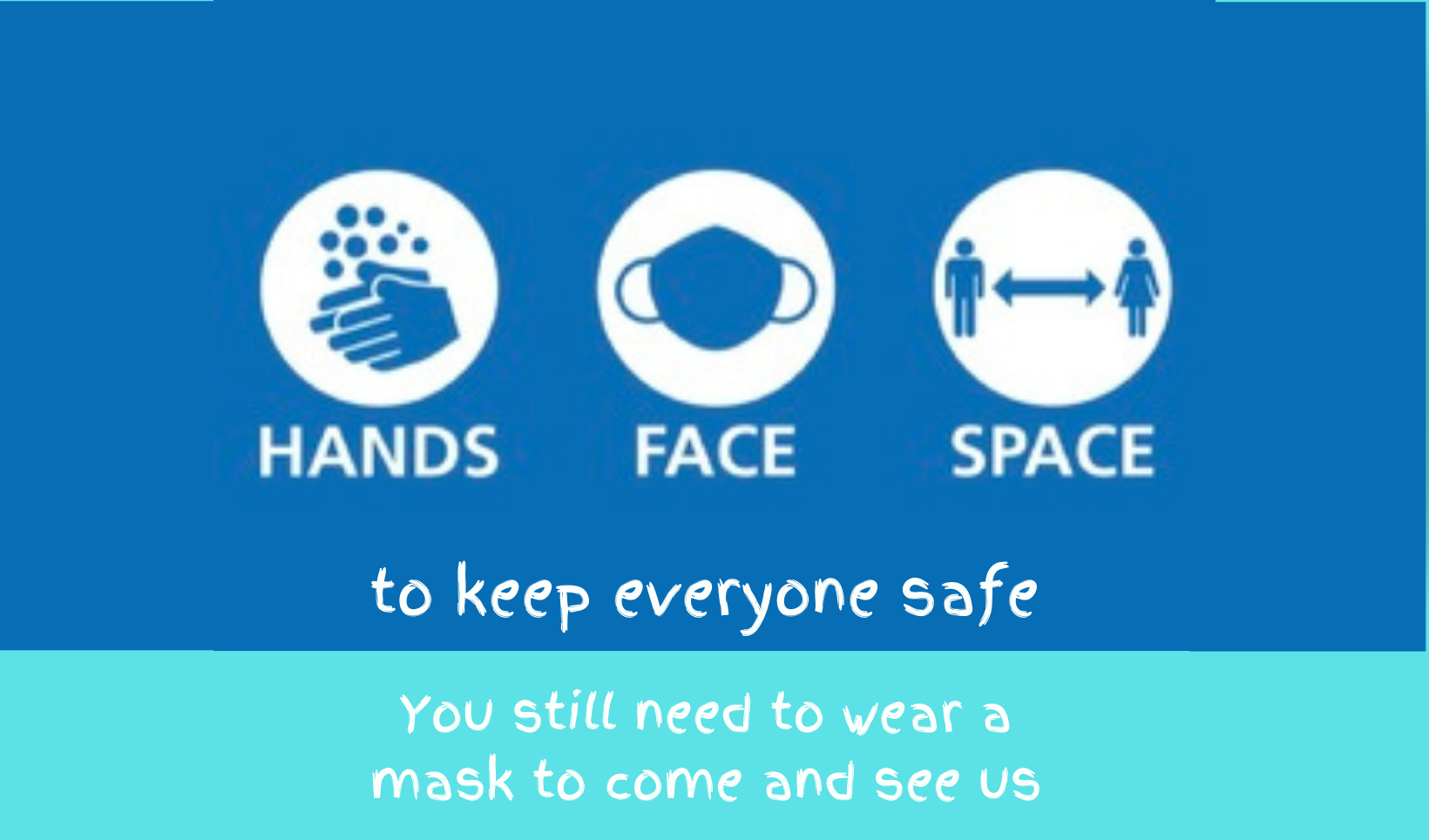 Why we aren't relaxing our COVID 19 Safety Plan
There is a lot of talk at the moment about the Government's planned announcement on Monday 19th July relaxing the COVID 19 restrictions for social distancing and mask wearing. There is also a lot of talk about the current number of cases and the forecast likely increase in cases after the relaxation of rules.
What it means for Phoenix Health and Wellbeing
We have a team of staff and volunteers at Phoenix who support roughly 400 vulnerable adults each year with wonderful counselling, acupuncture, and massage therapies.
In addition to this we have about 800 full fee-paying customers who come and use our service and generously provide the funding for the charitable support that we offer.
As an organisation we want to make our service as safe as we possibly can.  This means that we will not be relaxing the COVID 19 Safety Plan that we have had in place since we could reopened after Lockdown 1. 
What this means for you
If you come along to Phoenix Health and Wellbeing you will still need to wear a face mask. This applies whether you are coming to see one of our wonderful counsellors, have an acupuncture treatment or have one of the massage therapies that we offer. No negotiations please – you have to wear a face mask.

We will take your temperature when you come in.We know that not everyone who gets COVID has a temperature but it is still seen as a good indicator so we will still do it!

You will be asked to wash or sanitise your hands before you sit in our waiting area or pop into one of the treatment rooms. Don't be offended – we will be asking everyone!
You won't see this bit
We are currently operating an enhanced cleaning rota and this will continue for the foreseeable future.

Each treatment room is sanitised between clients

windows are opened or extractor fans used to circulate the air

all surfaces such as door handles and chairs are disinfected every two hours

we are staggering appointment times so that fewer people are in the common areas at the same time
What you need to bring
your own water or drink

your face mask
Why we are doing this?
There's quite a lot of evidence now that washing your hands regularly, wearing a face mask and distancing yourself from others really does help to keep you and others safe.  Here are some words of wisdom from the Government website and a video link to watch if you wish
"Washing your hands
While coronavirus is not likely to survive for long periods of time on outdoor surfaces in sunlight, it can live for more than 24 hours in indoor environments. Washing your hands with soap and water for at least 20 seconds, or using hand sanitizer, regularly throughout the day will reduce the risk of catching or passing on the virus.
Covering your face
Coronavirus is carried in the air by tiny respiratory droplets that carry the virus. Larger droplets can land on other people or on surfaces they touch while smaller droplets, called aerosols, can stay in the air indoors for at least 5 minutes, and often much longer if there is no ventilation. Face coverings reduce the dispersion of these droplets, meaning if you're carrying the virus you're less likely to spread it when you exhale.
Making space
Transmission of the virus is most likely to happen within 2 metres, with risk increasing exponentially at shorter distances. While keeping this exact distance isn't always possible, remaining mindful of surroundings and continuing to make space has a powerful impact when it comes to containing the spread."
(https://www.gov.uk/government/news/new-campaign-to-prevent-spread-of-coronavirus-indoors-this-winter)
Keeping you safe
We really hope that you will support us in keeping these measures in place.  Please do feel free to come and see us but please bring your mask …and if you are unwell at all please stay away!
---
Phoenix Health & Wellbeing is a Charity.  By coming to us for a treatment you are helping us to continue our charitable work offering support to people who have chronic health issues and low incomes. We use the proceeds of your treatment to subsidise sessions for these people who would not otherwise be able to access our therapies. Roughly £4 to every £10 spent with us will go to help others.
Opening times:
Monday to Thursday from 10:00 to 20:00
Friday and Saturday from 10:00 to 16:00
Sunday closed.
Book your massage via our website or call 0113 234 0818 to speak to one of the team