From 6th July 2020 we are re-opening our doors - very gently
Your experience of coming to Phoenix is going to feel a little different at the moment because of new measure we have in place
We're still the same friendly place we've always been, and we're making these changes to ensure the safety and wellbeing of our clients, volunteers & staff. Please have a read below and if you have any questions, we're happy to help.

From 6th July 2020, what services will be open?
At the moment, our counselling clinics will slowly re-open but our massage and acupuncture clinics will remain closed. We'll keep you updated!
Initially, we are going to be running a limited number of clinics focussing on supporting our existing referred counselling clients who have been unable to take up our remote counselling service.
We also have face-to-face private counselling sessions available too. To check availability, have a look on our online booking page or contact our Reception team: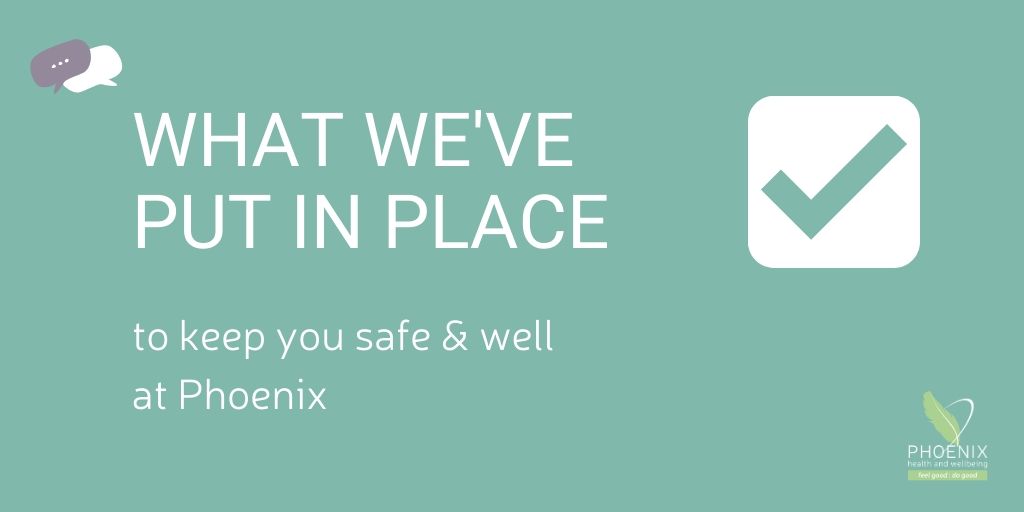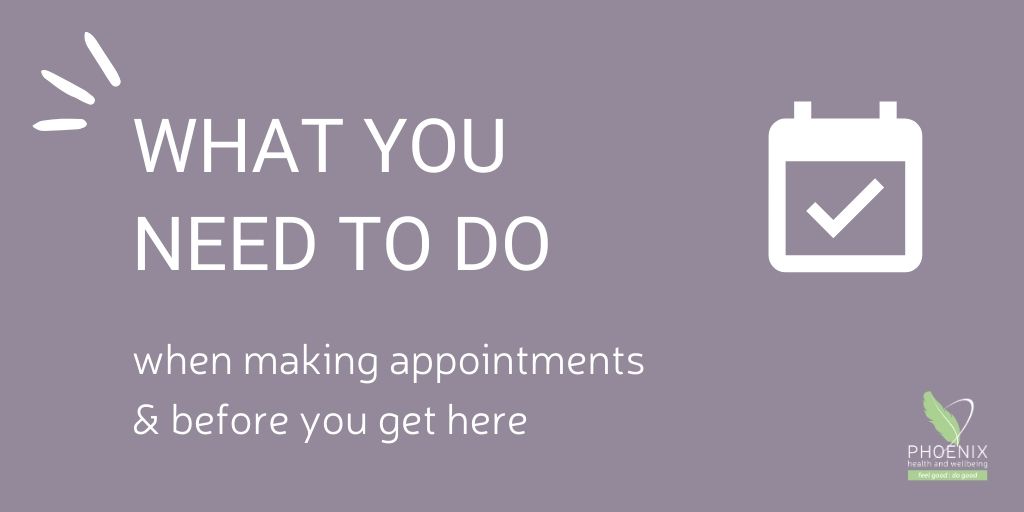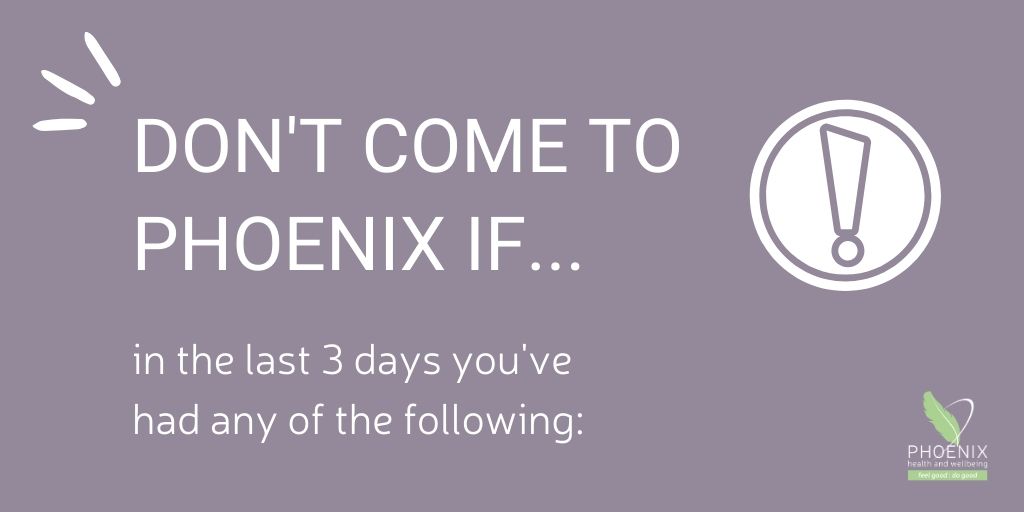 Thank you for helping keep everyone at Phoenix well and safe
As the situation progresses, we will keep you informed of any changes to our service, and we will continually review how we are managing our clinics in line with COVID-19 guidelines.
We're really looking forward to seeing you again, slowly but surely!