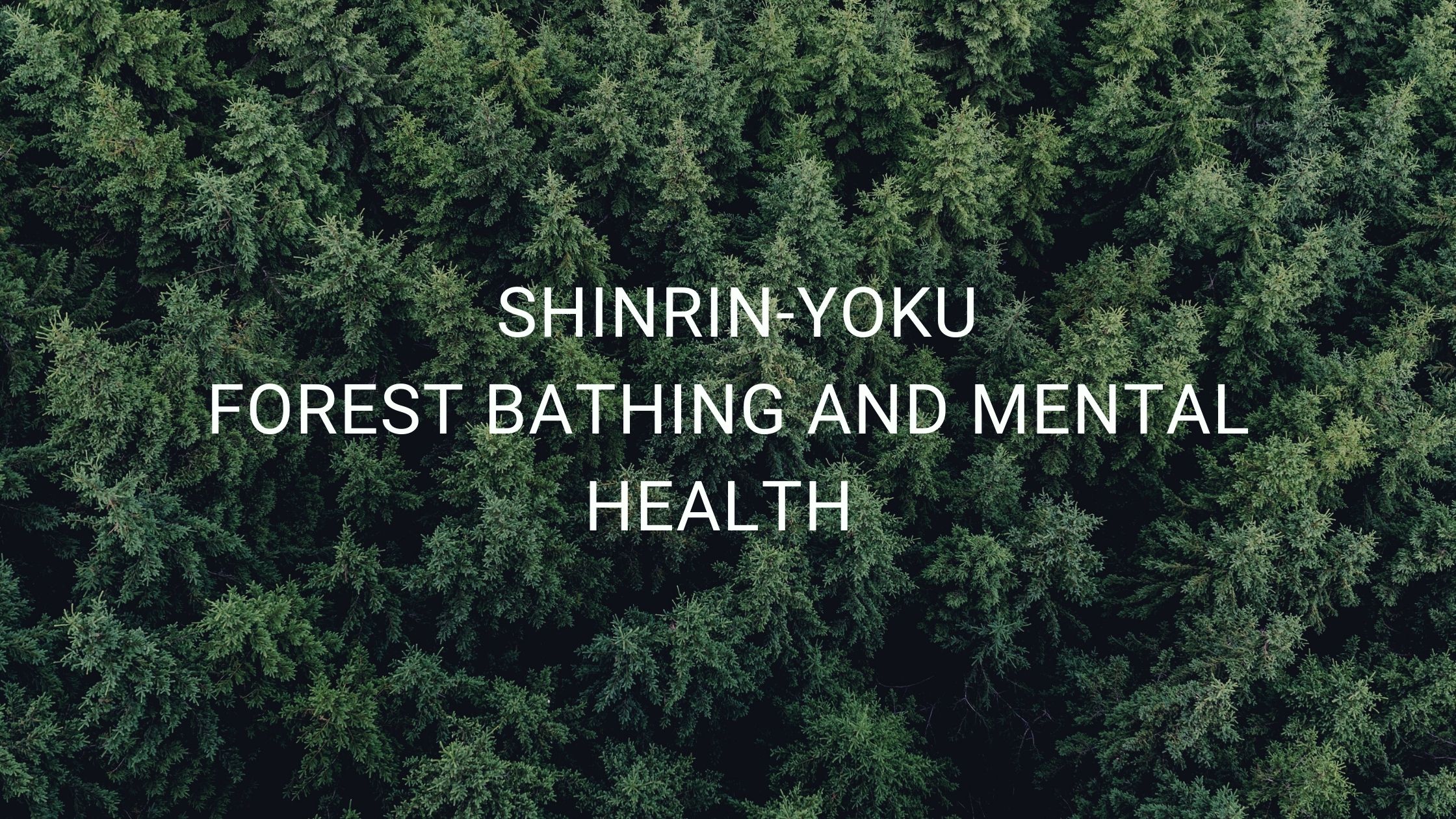 Shinrin-Yoku explained: what Forest Bathing can do for you
Have you heard of 'forest bathing'. It's got quite fashionable over the last year! Translated from the Japanese Shinrin-Yoku, forest bathing does not actually include a bubbly tub of hot water as its name may suggest. Instead, Shinrun-Yoku encourages people to spend time in nature. It is about being present and using all 5 senses to be aware of the trees and life around them – almost bathing in the forest itself.
Walk aimlessly and slowly
While we all go for walks and picnics in forests occasionally the benefits of forest bathing (said to be good for lowering blood pressure, aiding sleep and even boosting the immune system) are felt most when we take time to regularly do nothing but be present in nature. Dr Qing Li, President of the Forest Medicine Society in Japan, suggests that you must walk aimlessly and slowly when forest bathing, not taking a phone or camera and not worrying about where you're going. The aim is not to reach a destination, but to enjoy the time in the forest. https://www.theguardian.com/environment/2019/jun/08/forest-bathing-japanese-practice-in-west-wellbeing
Yorkshire Forest Bathing
Developed in Japan in the 1980's, forest bathing has only grown in popularity as more and more of the population live in urban areas with little access to nature. In fact, Shinrin-Yoku has even been recommended by GP's as a non-medical way to improve your health and wellbeing. There are also places that help teach the methods and benefits, Thorpe Perrow Arboretum being one such example. They offer courses on forest bathing, so anyone can start connecting with nature and feeling the benefits of this Japanese practice! 
Mental Health Awareness Week
This week is Mental Health Awareness Week  and the theme this year is nature. What a great time to try forest bathing. It's a great way to connect with the world around you and boost your mental health and wellbeing. If you're a fan of forest bathing, or if it's something you're thinking of giving a go, get in touch with us on social media and let us know – we'd love to hear your thoughts!
Find us at:
Facebook – Phoenix Health and Wellbeing
Instagram – phoenixhealthandwellbeing
Twitter – @PHandW
---
Phoenix Health & Wellbeing is a Charity (registered charity number 1154273).  By coming to us for a treatment, buying a gift voucher or a feel-good product, you are helping us to continue to support people who have chronic health issues and low incomes. We use the proceeds of these sales to subsidise treatments for those who would not otherwise be able to access our therapies. Find our more here
Roughly £4 in every £10 spent with us will go to help others
---
Opening times:
Monday to Thursday from 10:00 to 20:00
Friday and Saturday from 10:00 to 16:00
Sunday closed.
Book a treatment or counselling session via the button on our home page  or call 0113 234 0818 to speak to one of the team