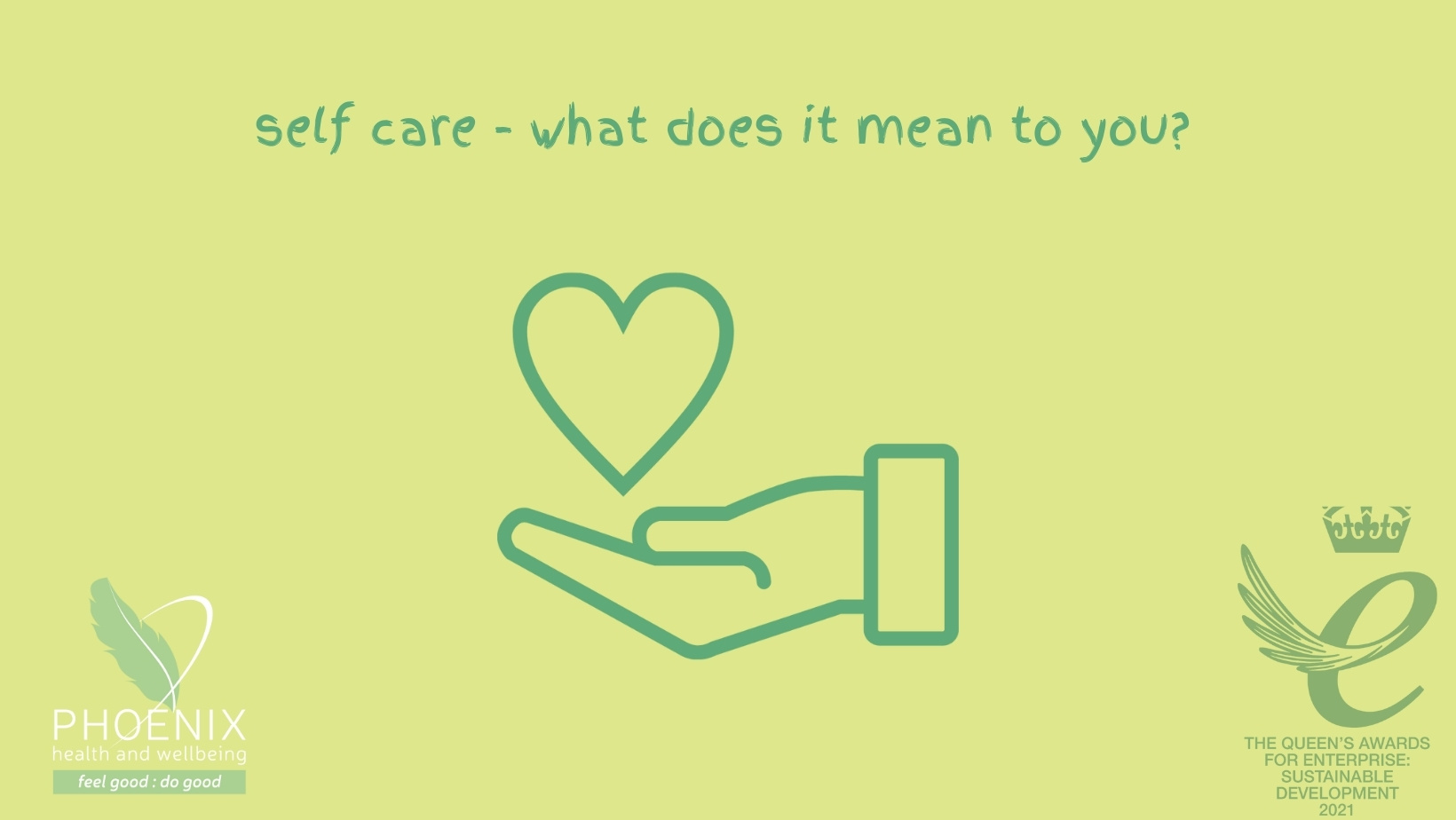 Self-care What does it mean to you?
The term self-care has been popping up all over the place in the last few years.  Especially in regards to looking after your own mental health. It can be interpreted in many different ways but is often seen accompanying photos of candle-lit bubble baths and indulgent meals.  
While this is not to say that self-care can't be an hour to yourself in a hot bath, our understanding of what self-care actually means still leaves a lot to be desired.  Why is it important? How often should we practice self-care? Is there something deeper there that we should be reflecting on?  
Well, let's take a bit of a deeper look at the idea of 'self-care' and why it has become such a phenomenon recently.  
What is self-care? 
The World Health Organisation defines self-care as: "the ability of individuals, families and communities to promote and maintain health, prevent disease and cope with illness and disability with or without the support of a healthcare provider" – 
This of course, stretches beyond what we see when we search #selfcare on Instagram. The central point is for us to take time and actions to manage and look after our own health (whether this be mental or physical).  
For many people, the main area impacting their physical and mental health is work stress – it affects our sleep, our emotions, and puts a constant need for productivity over even our non-working hours! This may explain why the main methods of self-care are focussed on relaxation. Allowing us an escape from the busy work day to completely chill, helping us get better sleep and switch off from time to time.  
Just a temporary fix?  
The British Medical Association however, worries that this kind of self-care is a superficial remedy to a deeper problem. "Self-care shouldn't be a tool to mask what are underlying issues that need addressing." says Marina Politis, suggesting that an important element of self care is identifying the specific stresses and problems in our lives and reflecting on them.  
Read more of her thoughts here
This seems wise, as if we're not aware of the reasons we feel in need of escapism, how much can that escapism actually help in the long run? 
Escapism isn't the solution
It's also important that we aren't merely using self-care as a way to get us back to our most productive selves in our work life. This kind of back and forth will never truly solve the problem. The truest form of self-care is looking after ourselves not because it makes us a better employee, but because we deserve it.  
Self-care doesn't have to be glam 
Another important thing to consider, is that self-care doesn't have to be the luxury or indulgent things we see on social media. It is quite possible that when we tune in to our physical, mental and spiritual needs, the thing we need the most in that moment is just to get some jobs done. To cross something off the mental to-do list! 
Everyone is different, and has completely different stresses and needs. The most important thing to do when wanting to take some time for self-care, is to really listen to what your mind and body are calling out for.  
When you're doing the best thing for you, you can't really go wrong – and if what you really need is a long hot bubble bath, then we say go for it! 
---
Phoenix Health & Wellbeing is a Charity.  By coming to us for a treatment you are helping others less fortunate than yourself. We use the proceeds of your treatment to subsidise those who would not otherwise be able to access our therapies. Roughly £4 to every £10 spent with us will go to help others. To find out more about our work follow this link
Opening times:
Monday to Thursday from 10:00 to 20:00
Friday and Saturday from 10:00 to 16:00
Sunday closed.
Book your treatment via our website or call 0113 234 0818 to speak to one of the team