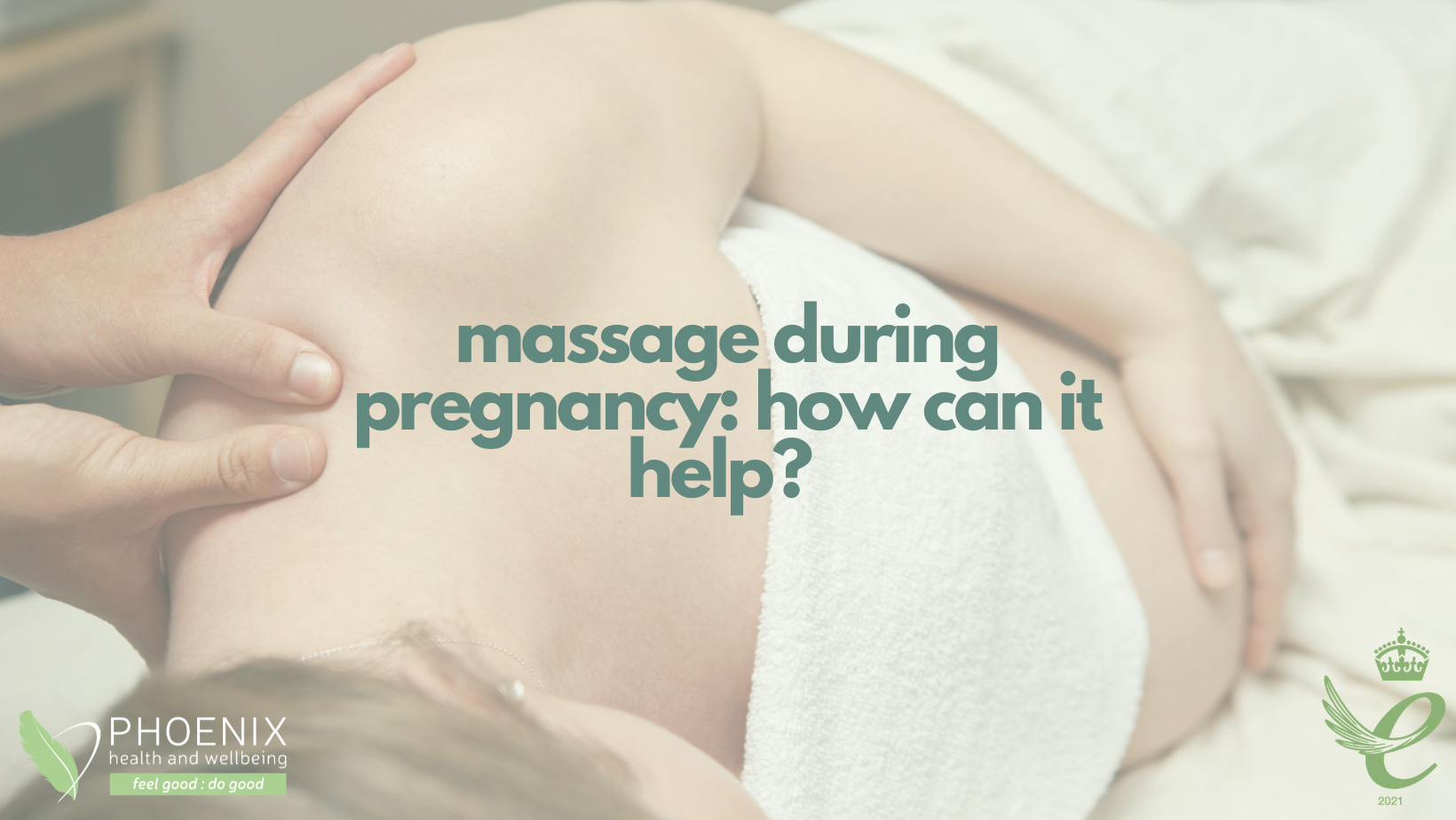 Pregnancy Massage can help in so many ways
Pregnancy massage can help with the mid and latter stages of pregnancy in a number of ways. During pregnancy the body goes through a variety of changes, some obvious to the eye – others less so. Sometimes the effects of pregnancy on the body and mind can be completely unexpected, for example the varying hormone levels as the pregnancy develops. Sciatic pain can also present in some mums-to-be, and even things like anxiety and stress are perfectly natural.
Pregnancy massage has been foudn to be very effective at gently treating these troubles, allowing the expectant parent to feel soothed and relaxed, and promote bonding with the baby during the pregnancy.
What can pregnancy massage help with?
Sciatic pain – the changes in muscle tension and weight distribution during pregnancy can result in pinching of the sciatic nerve which causes discomfort. Massaging can help to relax the tight buttock and lower back muscle which in turn relieves the impingement on the nerve and reduces the pain.

Mental health – research has shown that women who received massages during their pregnancy reported lower feelings of depression and anxiety, and even had reduced chance of experiencing postpartum depression.

Constipation – this can be an uncomfortable problem during pregnancy, but regular gentle massage of the abdomen can relieve some of that discomfort and keep things moving.

Improved wellbeing – massage helps with oxygenation and blood circulation in general, allowing Mum and baby to get all the nutrients that both need.

Relaxation and quality sleep – Massage also helps release tension which can lead to better sleep, promoting wellbeing and relaxation. Research has shown that regular massage, whether provided by a partner or a professional, had a significant effect on aiding sleep disturbance during pregnancy: 

Self-care – growing an entire person in your body is a big job. Needless to say, it can take a toll mentally and emotionally as well as physically. A massage gives a period time where you completely looked after. You can relax while a therapist focuses on you and your baby's needs.
Choosing a Therapist
There are lots of massage therapists who will give pregnancy massage but you need to make sure that they have had appropriate training and are qualified in what they do.  Look for a therapist on a professional directory such as the Federation of Holistic Therapists or the Complementary Therapists Association These professional bodies will only list therapists who are suitably qualified and trained.
Self-massage or Massage at Home
Going for a massage while pregnant may feel daunting, especially if you have never had a massage before.  Some of the benefits listed above can be achieved by being massaged by a partner during the pregnancy. In fact, babies in the womb have been known to respond physically to the sensation of touch on the stomach. This can promote bonding with the foetus and yourself or your partner before the baby is even born.
Find Out More
If you feel that a pregnancy massage would be just the thing to soothe and relax you or a partner, take a look at what we offer  or call us to learn more. Our therapists will always consult with you first to find out what you'd like to get out of your treatment and what makes you most comfortable.
---
Phoenix Health & Wellbeing is a charity and social enterprise  By coming to us for a treatment you are helping us to continue our work supporting people who have chronic health issues and low incomes.  We use the proceeds of your treatment to subsidise those who would not otherwise be able to access our therapies. Roughly £4 to every £10 spent with us will go to help others.
Opening times:
Monday to Thursday from 10:00 to 20:00
Friday and Saturday from 10:00 to 16:00
Sunday closed.
Book your treatment via our website or call 0113 234 0818 to speak to one of the team