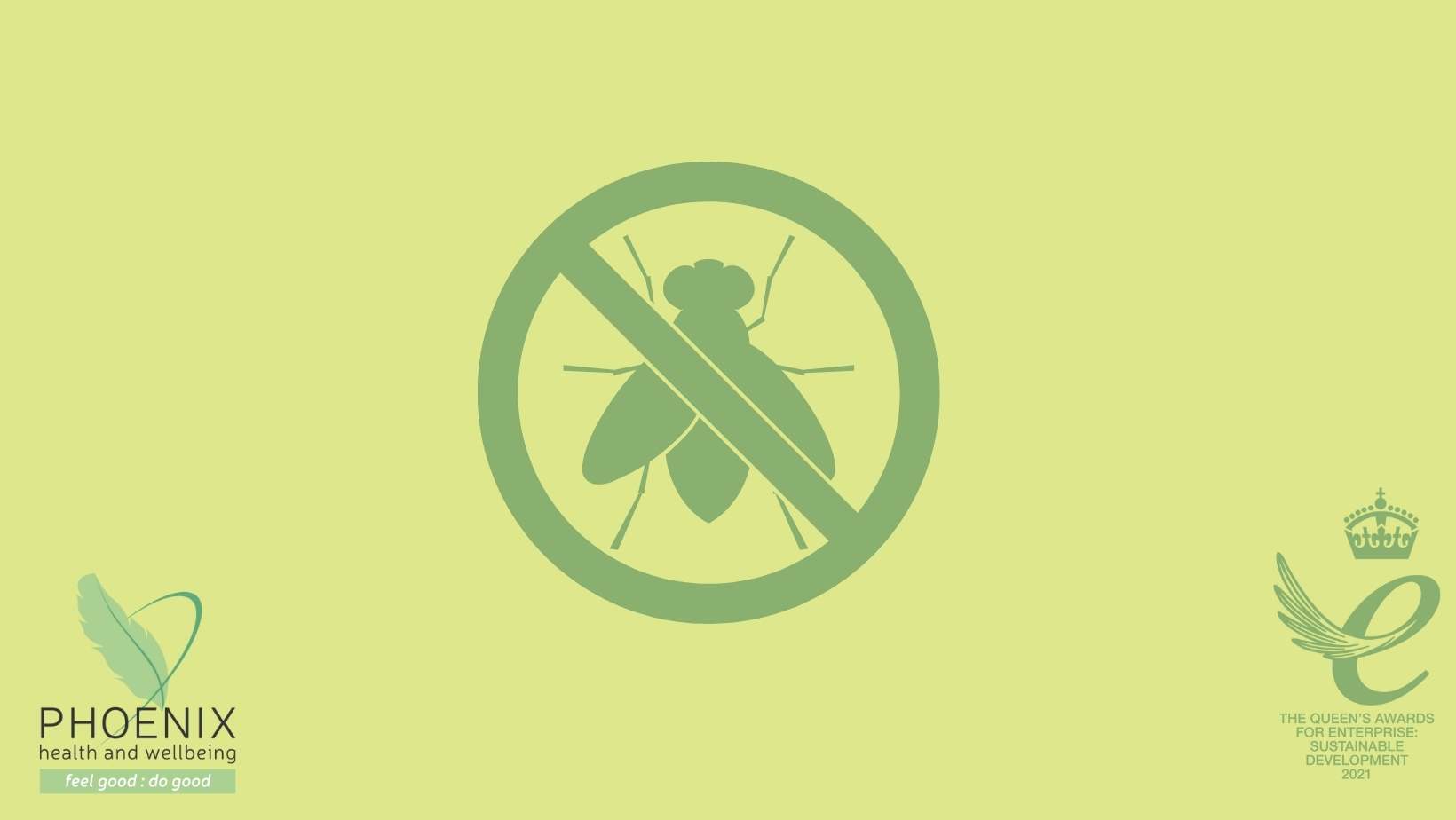 Make your own insect repellent!
The weather forecasters are making much of a heatwave that is on its way to bathe us in glorious sunshine.  After all of the rain we have just had this will be music to the ears of flying pests like mosquitos, midges, horseflies…….. and all of their biting friends! They will be hatching out and hungry!
Aromatherapy as an insect repellent
Fear not because you can make your own insect repellent from wonderful, plant essential oils.  These oils are totally natural and kind to your skin. They don't have the same side effects as commercial, chemical based products and so might be better for folks with sensitive skin.
How does aromatherapy work?
You probably think of aromatherapy as a fantastic, relaxing massage treatment – and it is! It can help to alleviate a variety of health issues. It works as a massage treatment because we absorb about 60% of what we put on our skin.
The chemical compounds that give plant oils their wonderful smells can be absorbed into the skin.  The particles in them are then small enough to make it into the blood stream.  Once in the blood they can react with the body's chemicals and alter the state of the body. Read more about aromatherapy here
But there's more!
The compounds in essential oils can also have other beneficial effects. A real bonus at this time of year is that insects dislike citrus oils!
How to make your insect repellent
 You will need:
A suitable bottle with a spray top that has a capacity of 150mls

Lavender essential oil

Citronella essential oil

Lemongrass essential oil

Hydrolat of chamomile or lavender
What you do:
Put 20 drops of each essential oil into the bottle

Top the bottle up to the 150 mls mark with chamomile or lavender water

Pop on the top and shake well – it will go cloudy but this is fine.

Label the bottle so you know its insect repellent
Using your insect repellent
It's really good to keep your insect repellent in the fridge or somewhere cool.  Then when it's hot and you need to keep the biting insects at bay you will have a lovely cool spritz of insect repelling fluid to spray onto yourself!
Can't be bothered to make it!
Our Boost range of feel-good products includes a healthy slug of lemongrass essential oil and is an effective insect repellent. Try the moisture cream for topical application or burn a Boost candle to fragrance your room and keep the insects at bay. Buy online via this link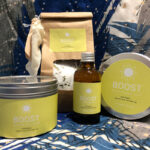 ---
Phoenix Health & Wellbeing is a Charity.  By coming to us for a treatment or buying our Feel Good Products you can relax in the knowledge that you are helping others. We use the proceeds of your treatment or purchase to subsidise those who have chronic health issues and would not otherwise be able to access our therapies. Roughly £4 to every £10 spent with us will go to help others.
Click here for more information about the therapies that are offered at Phoenix Health and Wellbeing or if would like to know more about our charitable work then use this link or call us on 0113 234 0181
Opening times:
Monday to Thursday from 10:00 to 20:00
Friday and Saturday from 10:00 to 16:00
Sunday closed.