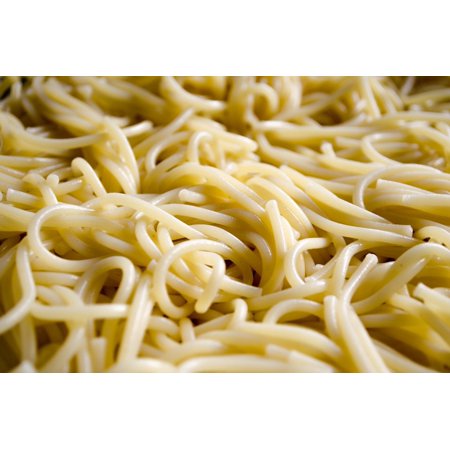 Complex knots and metaphorical spaghetti
A big part of what we do here at Phoenix, is helping people to unravel the complex knots and masses of metaphorical spaghetti that we all get ourselves tied up in at certain points in life.  We do this in a really magical and somewhat radical way – by getting people to talk. (GASP!)
Now I know you'll be thinking that sounds slightly silly.  Maybe you're thinking that you talk to people all of the time so how come our version of talking is different?
Well it isn't really magic and it isn't really radical.  But it is special, and it does work for a lot of people.  We asked Alison Gilbert, one of our counsellors to Talk about Talking.  Here's what she said.
So, counselling? Isn't that just talking really?
Alison Talk about Talking : "Well yes except it's more than that. Counselling at Phoenix offers a safe space
where you're able to offload and release emotions without any judgement at all.  You can talk to your counsellor about any issue that you have. You can really explore who you are in confidence.
Of course, you can talk to friends and family but because they know you they will respond based on that knowledge. The fact that you don't know me ensures that our sessions our objective. Without judgement."
A counsellor is completely independent of you and will not judge you or offer advice.  They won't tell you what you should or shouldn't do.  They'll use techniques to help you come to a decision yourself if that is what you want."
Is counselling for anyone?
Alison Talk about Talking: "There are times in our life when we struggle to understand what's really happening. Often rather than talking about it, we brush it to the side and carry on – telling ourselves and others that we're ok even if we're not.
It's ok to not be ok and to ask for help. It really shouldn't be seen as sign of weakness. Trying to move forwards is not weak but actually a really brave and strong thing to do.
I will say though that before you come along you need to have decided that you want to do this for yourself. So that you're open to putting the effort in!"
All of this 'exploring yourself' sounds slightly scary, maybe a little intimidating. Is it?
Alison Talk about Talking: "It can definitely feel intimidating because you may be here to share things that make you feel vulnerable. It might be a new experience for you altogether. It's completely OK to feel like that.
We will try to help you feel relaxed. You'll get offered a cuppa when you arrive, and the reception staff are really friendly.
You also get the chance to meet your counsellor before your therapy starts so that you can decide whether you are on same level and can work together.  That's really important.  And if you don't feel that you can work with that particular counsellor there are plenty of others here at Phoenix that you can meet so you can find who is right for you."
What happens in a session? Do you give me homework and tasks?
Alison Talk about Talking: "No not really! The type of counselling that I do is Person Centred. It's all about client growth and self- understanding.  
In some cases, it may be helpful to have some direction, after all the counsellor is not the expert here, the client is. Everything you do will be done in collaboration between with your counsellor. If you were to make a plan it would be done together. The counsellor wouldn't tell you "do this", you'd decide on what needs doing together. I'm here to support you to make your decisions.  Clients often find it very empowering."
Why should I trust you to be my counsellor? I don't even know you!
Alison Talk about Talking: "Fair point! All of the counsellors here at Phoenix are members of a professional body. We all work to an ethical code, which allows our sessions to be confidential. We may have to breach confidentially on occasion but this would be agreed at the first session. There'd be an official contract and personal contract between you and the counsellor.
When I became a counsellor I had to have counselling as part of my training. I was very aware that information I was sharing to my own counsellor was very personal and I will admit I found that really difficult at first to allow them in. Disclosing information that no one else knew was very hard.  I had to learn to trust that this person would not disclose this to anyone else. "
How often should I have sessions?
Alison Talk about Talking: "It tends to be more beneficial to have a weekly session. You discuss things, go off and process and then pick it up following week. I've found that the regularity of a weekly session allows you to really get stuck into the thoughts and feelings you want to explore in the sessions, while giving you enough time in between to process each session. Research says weekly is better too."
Why should I come to Phoenix over other places?
AlisonTalk about Talking: "There are plenty of lovely organisations in Leeds. You have to find one that feels right for you, and a counsellor that feels right for you. All I can say is that when I first came to Phoenix I was nervous. I have vulnerabilities too just like any other person.  But as soon as I came in I felt comfortable and safe. It's a very welcoming place.  That's why I have worked here for so long."
Anything else you can tell me?
Alison Talk about Talking: "Well I guess counselling…….it's a combination of recognising the negative AND the positive in yourself and your life.  It's personal to you. It's important to accept that there are both in your life. Self-awareness is so important.
We all have a responsibility for ourselves – taking ownership for your own thoughts and feelings, and the sessions are about working towards being confident to explore them on your own and having confidence in your choices without any judgement"
---
If you would like to know more about counselling at Phoenix Health and Wellbeing click here.
If you want to visit our professional body – the British Association of Counsellors and Psychotherapists click here
---
Phoenix Health & Wellbeing is a Charity.  By coming to us for a treatment you can relax in the knowledge that you are helping others less fortunate than yourself. We use the proceeds of your treatment to subsidise those who would not otherwise be able to access our therapies due to cost. Roughly £4 to every £10 spent with us will go to help others.
For information on our charitable work follow this link / call us on 0113 234 0181
Opening times:
Monday to Thursday from 10:00 to 20:00
Friday and Saturday from 10:00 to 16:00
Sunday closed.