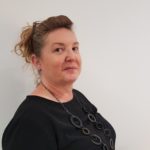 "I'm Alison. I have always been interested in counselling and what effects life may have on people.  I have spent 5 years training and have learnt so much about behaviour and attachment and how this can impact on myself and others.

When my daughter left for university I thought "right, this is my time to follow my passion". I have had a range of careers over the years, all involving people. I am currently training to work with children and young people and this as given me a great understanding of how our childhood can impact on us as adults.

I have worked with a diverse client base and experienced a wide variety of concerns, including relationships, depression, anxiety, stress, attachment, eating disorders and addictions.

I have a diploma in therapeutic counselling and regularly attend training courses. I am a member of BACP. I predominately work in a non-directive way, exploring with you, your needs. I may bring other areas of therapy into our work with agreement with you. For me the most important thing is that the sessions are for you, and I'm here to work alongside you to help facilitate change."
If you have health insurance you may be able to claim back the cost of sessions with Alison. Check your policy first. You can book a session here.