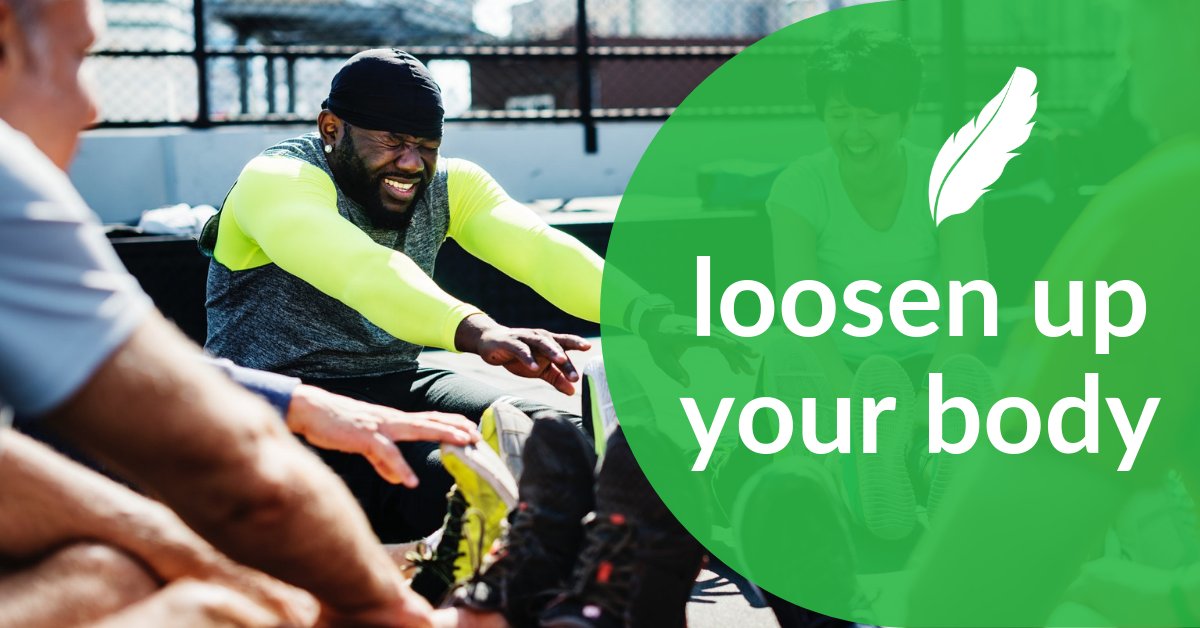 Sports massage – who & how can it help?
The official definition:
"Sports massage", "soft tissue therapy", "soft tissue massage", "sports therapy" – they are all names for the same thing. Key benefits include:
injury prevention & recovery

ease aches & pains

remodel scar tissue

improve circulation & lymphatic flow

change muscle length & tone

improve flexibility

remove metabolic waste
The Association for Soft Tissue Therapists (SMA) defines it as:
"the management, manipulation and rehabilitation of soft tissues of the body including muscles, tendons and ligaments. It is applicable not just to sports people but to anybody wishing to guard against or recover from a soft tissue injury"
The real explanation:
We asked our Sports Massage Therapist, Jordan Anderson-Hyland, to tell us more about this treatment. Here's what he said:
Q: Sports massage – is it just for elite athletes?
Jordan: "To be honest I wish it wasn't called sports massage because it's a massage that can be beneficial to anybody. A sports massage aims to help improve performance and aid recovery and while that does sound very sporty it can be applied to anyone.
Improving performance for an athlete might be helping them shave time off their run but for everyone else it might be trying to help them stand up off the sofa with less pain! Who doesn't want that?"
Q: Will it hurt?
Jordan: "The short answer is yes. We're trying to loosen tight muscles and break down scar tissues and adhesions. That can be and is, usually, painful. However, everyone has a different pain threshold and as therapists it's our duty to work to a level that is comfortable to the client. We'll talk to you throughout and make sure that you're comfortable."
Q: Do I have to have an hour session to feel the benefits?
Jordan: "Not at all! I often see clients for 30 minute slots. They may have small injuries or feel that they've tweaked a muscle. We can do a lot in 30 minutes and for some people it's better to have a few 30 minute sessions spaced out than a 1 hour session every month." 
Q: How often should I have it?
Jordan: "This is a really tough question as it really depends on your situation. On average I would say once every 2-3 weeks is a good plan. However, If you're an athlete and training hard for an event then as much as possible really. If you work in an office and your back has been hurting for years it might take a while to fix so the more the better. We try really hard to find aftercare that will help improve the problem areas and mean that massage isn't needed. Our hope as therapists is that we treat you over a couple of months.  For some people this might be 2 or 3 sessions, for others it might be 10 but our aim is the same, fix the problem and get you back to feeling fit and healthy."
Q: How will it help me?
Jordan: "This completely depends on your issue but broadly it will relieve tension and stiffness, help to reduce pain and will hopefully improve your day to day movement."
Q: I'm nervous of new things, can you tell me what will happen in the session?
Jordan: "Sure! The session will start with a brief chat about what's going on and why you've booked in for a massage. We'll usually talk about your previous massage experiences and what to expect from a sports massage. Usually I'll then spend 5-10 minutes (sometimes more) assessing the injury or problem area. A sports massage aims to target an injured area so it's really important we confirm that the injury is safe to treat. Once the assessment is complete, we'll start the massage. In some cases, we'll leave you to get undressed and get comfortable on the massage table. Then we'll pop back in and get started with the massage. Depending on how long the assessment takes the rest of the time available will be used for massage and aftercare advice."
Q: Why would I have sports massage over deep tissue?
Jordan: "To be honest, they're incredibly similar when it comes to technique and experience. I think sport tends to focus more on rehabilitation rather than general tightness. Deep tissue focuses on general muscle tightness.  The best thing to do is just to come with an idea of where you main pain is. A sports massage is rarely a full body massage. Usually 2-3 areas can be treated in an hour session."
Q: I don't exercise, surely a sports massage isn't suitable for me?
Jordan: "Neither do I and I get them! Maybe I'm biased but I really do believe they're for everybody! I don't know about you but my job causes me to have aches and pains that I find a sports massage helps to relieve. I'm yet to meet a client who hasn't had some benefit from one!"
Q: What's so great about Phoenix that means I should have a sports massage here over anywhere else?
Jordan: "There are loads of fantastic options in Leeds to get a sports massage but I genuinely believe Phoenix is the best place. Not only do we have great therapists but because Phoenix is a charity that supports local people in need of our services you get to feel great about spending your money here! Your money helps to fund appointments for other clients who aren't able to fund treatments for themselves, it's amazing!"
Q: Anything else you think the whole world needs to know about sports massage? Or you…
Jordan: "Firstly, we're not scary! Everyone at Phoenix is super friendly and our treatments are tailored to you. Secondly, sports massage really is for everyone! Maybe we should launch a rebranding campaign for a new name? My vote goes with soft tissue therapy…"
---
If you would like more information about Sports Massage at Phoenix Health and Wellbeing click here. For information on our charitable work follow this link or call us on 0113 234 0181
All of the therapists at Phoenix Health and Wellbeing are fully qualified in their chosen treatments and are members of a relevant professional body – CThA, FHT or SMA.
---
Phoenix Health & Wellbeing is a registered charity (no. 1154273).  By coming to us for a treatment you can relax in the knowledge that you are helping others less fortunate than yourself. We use the proceeds of your treatment to subsidise those who would not otherwise be able to access our therapies. Roughly £4 to every £10 spent with us will go to help others.
---
Opening times:
Monday to Thursday from 10:00 to 20:00
Friday and Saturday from 10:00 to 16:00
Sunday closed.
---