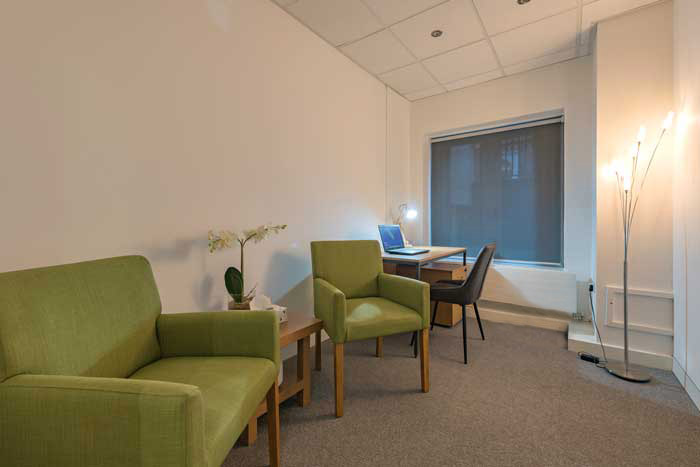 Want to work in a dynamic and exciting environment? Like to use your initiative? Are you a wiz at multi-tasking, good with people and used to dealing with a wide range of folk? We have two vacancies to work on our busy reception desk;
 Day time hours from 10am to 4pm Tuesday, Wednesday, Thursday and Friday – a total of 24.5 hours
Evenings and weekends from 4pm to 8pm on Tuesday, Wednesday and Thursday and 9:30am to 4pm on Saturday – a total of 18.5 hours
If either role sounds interesting to you have a look at the job description below and then send in your CV with a covering letter to info@phoenixhealthandwellbeing.org.uk. Closing date is Sunday 9th June 2019
Want to know more about Phoenix Health and Wellbeing – Click here
Job Description – Receptionist
Salary –£8.21 per hour
Location – Lower Ground Floor, 30 Park Place, Leeds, LS1 2SP
Responsible to– Reception Manager/ Director
Main Responsibilities:-
Maintain and take responsibility for the day to day running of Phoenix Health and Wellbeing,
Take bookings and manage appointments for the service offered by Phoenix health and Wellbeing
Welcome visitors to the Centre and create a professional and nurturing atmosphere
Support the Director, Reception Manager, therapists and volunteers to deliver the best possible service to customers
Ensure that the Centre is clean and tidy and fully stocked with necessary paperwork, towels, etc at all times
Description of main areas of work:-
Undertake reception duties including booking appointments, taking payments and updating all systems accordingly
Keep the Centre clean, tidy and professional in appearance
Welcome customers and give information about the Service as required.
Monitor stocks of paperwork for counselling, therapy work and general admin to ensure that there are always adequate copies of all necessary documents
Ensure that all clients receive the relevant evaluation forms. Collate results and feedback to the management team.
Maintain client files, notes, diary, monitoring and any other project documentation as appropriate, and in line with confidentiality and data protection requirements.
Additional Duties
Promote the Centre at shows and events as required
The post holder will be expected to work closely with other project staff at all    times.
Attend staff meetings and supervision as required.
Attend training courses as appropriate.
Perform such other duties appropriate to the post as may be requested from time to time.
Act at all times to promote equality and diversity to ensure inclusive, integrated and accessible services.
Person Specification
Can work under own initiative
Ability to take responsibility for the running and management of Phoenix Health and Wellbeing
Can maintain records
Ability to work under pressure in a busy and informal environment
Excellent communication skills and a team worker
Ability to use various computer programmes including Office, social media platforms and booking systems
Experience of sales and cash handling is an advantage
A commitment to equality of opportunity
Experience of working with or, an understanding of mental health issues
Understanding of counselling and complementary therapies
Understanding of financial systems preferable but not essential