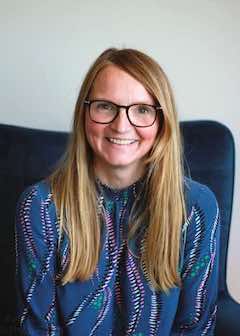 Workdays at Phoenix: Tuesday 10am to 3pm
Type of sessions: face to face, telephone or Zoom
About Vicky in her own words: "I have a range of experience, techniques and knowledge and I tailor this to your needs, adapting modalities to allow you process what is happening in your life and giving you options so that you can choose what works for you.  In my working life I have been a company director, educator and worked with individuals and groups around mental wellbeing.
I have varied life experience. I am a mum, wife, daughter, friend, therapist, music and mountain lover.  In my life there have been brilliant times but also terribly sad and crushing life events. I am just another human making my own sense of this world. My passion is learning how to do this and ultimately helping others to find their own path."
Qualifications and Areas of Interest: I have a Post Graduate Diploma in Counselling and Psychotherapy from Leeds Beckett University as well as Post Graduate Certificate in Education and a BA (Hons) Degree. I have a qualification in Mindfulness (MISP) and use some techniques, if suitable with clients. 
Professional body membership: British Association of Counsellors and Psychotherapists. 
Areas of focus: Abuse, Addictions, Anger management, Anxiety, Bereavement and sudden loss, child related issues, Covid related issues, Cultural issues, Depression, Flashbacks, Identity issues, Loss, Menopause and Peri-menopause, Phobias, Post-traumatic stress, Redundancy, Relationships, Self-esteem, Self-harm, Sexual identity, Spirituality, Stress, Trauma, Work related issues
A little known fact: "I like nothing more than exploring mountains. I can spend hours walking and through hills and countryside. It's how I relax. My special place"
If you would like to book with Vicky just call us on 0113 234 0818 or click here
If you have health insurance, you may be able to claim back the cost of sessions with Vicky. Check your policy first
Feedback for Vicky
"I felt like I was carrying chains around before I came to see Vicky.  They now feel like balloons, still attached to me but lighter and a part of me that does not drag me down." CLIENT
"Vicky has helped me through the most horrendous and difficult time of my life, if I hadn't found Vicky goodness knows where I would be right now." CLIENT
"Vicky is a couple of cuts above what I would expect. She has a lot of compassion for others, and the ability to listen and put others at ease, a natural warmth and friendliness; a strong set of interpersonal skills which help her establish rapport quickly with clients, developing strong therapeutic relationships." SENIOR CLINICAL SUPERVISOR