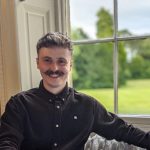 Workdays at Phoenix: Friday 10am to 4pm
Type of sessions: face to face, telephone or Zoom
About Toby in his own words: I am passionate about helping people and having good conversations about mental health in ways that make sense and best serve everyone. People's lives are unique. There are many different reasons why someone might come to counselling. I believe that by facing our struggles, rather than trying to avoid them, we can move forwards with our lives. Sometimes we might just need a bit of help and that is why I am here. I pride myself on my ability to create a safe and judgement free space. That enables us to go on a journey together. A journey towards growth, empowerment, and healing. 
Qualifications and training: Toby has a Postgraduate Diploma in Psychotherapy & Counselling.
Professional body membership – British Association of Counsellors and Psychotherapists
Areas of focus: anxiety, depression, childhood issues, trauma, stress, loss, infidelity, self-esteem, adjusting after a prison sentence, emotional abuse, grief, familial pressures, fostering self-care, well-being, personal development, confidence issues, COVID-19 and more.
Hobbies and interests: In my spare time I like to read, exercise, write mental health stuff, cook tasty food, and hang out with my little boy.
If you would like to book a session with Toby please call us on 0113 234 0818 or click here 
If you have private health insurance you may be able to claim back some or all of the cost of your counselling sessions. Check you policy first.