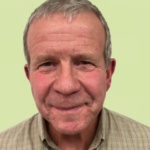 "I'm Roger. For the past 5 years I have been mentoring young UK volunteers before, during and after their placements in West and East Africa, dealing with a whole range of practical and emotional support issues. It was during this time that I decided to move full time into counselling and started my training course. 

As a counsellor, I work with social anxiety, depression, bereavement, relationship issues, sexual identity and trauma. I also work as a volunteer with York Mind and will soon start with Cruse bereavement. 

For me counselling is about that real sense of movement and change in clients as we work together. It is just so fulfilling. 

I have a Diploma in Therapeutic Counselling and regularly undertake continuing professional development to keep up to date with theories and techniques.  

I have spent my working life as a trainer/coach/mentor in a wide variety of settings both in the UK and overseas."  
If you have health insurance you may be able to claim back the cost of sessions with Roger. Check your policy first. You can book a session here.