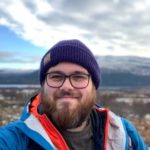 Jordan joined Phoenix in January 2019 and has brought great banter (he thinks so anyway…) and genuine expertise to our team. He has a practical, thorough approach to Soft Tissue Therapy and Deep Tissue Massage and makes sure he fully understands you and your lifestyle before he gives you a treatment. Whether its shoulder tension due to desk work, or pain in the knee because of cycling, he'll get to the root of the pain, and offer you exercises you can do at home to aid recovery post-massage.
Jordan used to play rugby for Staffordshire and used sports massage to aid his own injury recovery and performance.
"I believe that sports massage can be of enormous benefit to everyone, not just the active elite. So many people live with aches and pains caused by the rigours of everyday life, so many of which can be treated, relieved or even cured through sports massage."
– Jordan
Jordan is fully insured, Police checked and a member of the Sports Massage Association.
If you have health insurance you may be able to claim back the cost of treatments given by Jordan. Check your policy first. Book a treatment here.