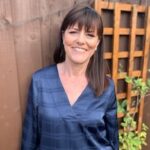 Workdays at Phoenix: Friday 10am to 4pm | Saturday 10am to 4pm
Type of sessions: face to face, telephone or Zoom
About Jane in her own words: "My first career in documentary making for television taught me the importance of truly listening to personal stories and to appreciate the responsibility of how best to reflect people's experiences in their own voice. I believe there are parallels in the therapeutic relationship that I have with my clients. I endeavour to help clients tell their stories by offering empathy and understanding.
In my view, the key to successful therapy is to build a supportive and collaborative working relationship. I aim to do this by getting to know my clients and trying to understand what brings them to therapy, helping them to find their own answers and the best ways forward."
Qualifications and training: Jane has a Postgraduate Diploma in Counselling and Psychotherapy and regularly attends training courses and supervision as part of her continued professional development.
Professional body membership: British Association of Counsellors and Psychotherapists
Areas of focus: bereavement, loss, abuse, anxiety and depression amongst others. Jane also provides couples counselling
A little known fact: "I enjoy walking with my dogs, spending time with my two year old grandson and, practising yoga."
If you have health insurance you may be able to claim back the cost of sessions with Jane. Check your policy first. You can book a session by calling us on 0113 234 0818 or click here