Needing support over our seasonal break
Support over the seasonal break
This year we close for our seasonal break at 8pm Wednesday 23rd December and reopen at 10am on Wednesday 6th January 2021.
We know that this can be a very difficult time of year for people and want to make you aware of other services that are open to offer support in times of crisis.
Over the holiday period other services are open to offer support to people who need urgent care or someone to talk to.  The following is a list of services that people can access if they need support.  We really hope that you and your loved ones don't need this but just in case……….
Face to face support and telephone helplines
Dial House is a place of sanctuary for people in crisis. They are open as usual every day over the seasonal break.  You can contact Dial House by phone on 0113 260 9328 or text 07922 249 452.  Find out more about their services here

Connect Helpline offers emotional support to people in Leeds and is open every night 6pm to 2am. Call 0808 800 12 12.

Well Bean Hope in a Crisis Cafe supports anyone in crisis and is open seven days a week in 3 locations across Leeds.  Please ring or text first on 07760 173476 if you would like to go to the cafe (each time). Find more information via this link here

The Samaritans is open 24/7 if you need someone to talk to about whatever you are going through. Call 116 123.
Online resources
MindWell is the mental health website for people in Leeds. You can find resources to help you manage common problems like anxiety, stress and depression, and links for local support including help for issues that can affect your wellbeing such as money worries, bereavement, alcohol use and domestic abuse.  Here is a link to the MindWell site https://www.mindwell-leeds.org.uk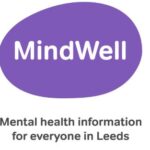 ---
Want more information about Phoenix Health and Wellbeing?
Phoenix Health & Wellbeing is a Charity. When you come to us for a treatment you will be helping us to support people who have chronic health issue and low income.  We use the proceeds of your treatment to subsidise those who would not otherwise be able to access our therapies. Roughly £4 of every £10 spent with us will go to help others. To find out more click here.
Phoenix Health and Wellbeing offers excellent counselling and massage therapies in Leeds City Centre with therapists who are fully qualified, insured and members of relevant professional bodies. 
Opening times from 6th January 2021:
Monday to Thursday: 10:00 to 20:00
Friday and Saturday: 10:00 to 16:00
Sunday closed.