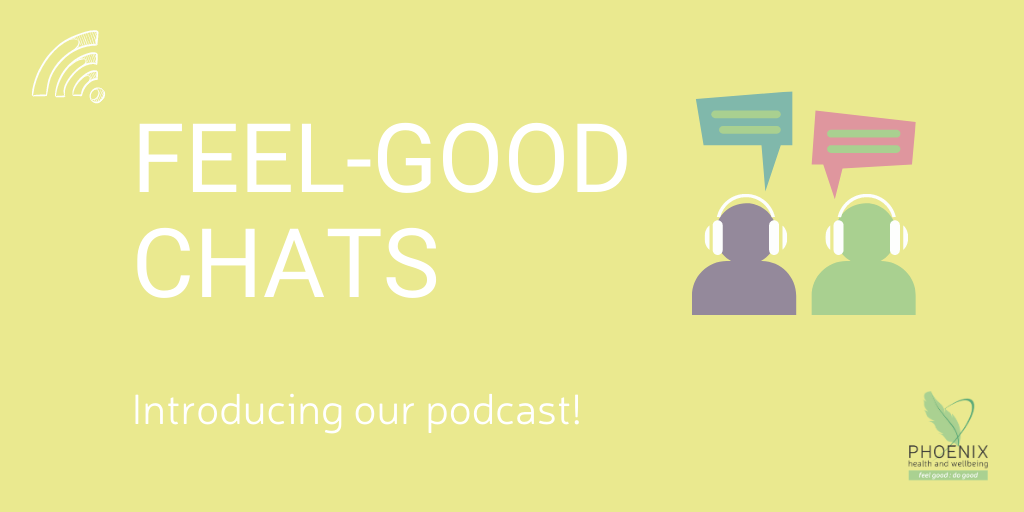 Introducing our "Feel-Good Chats" Podcast
When we're at Phoenix, our staff and volunteers are always sharing what they've been thinking about and exploring through their therapies. There's a real buzz about the place, and we learn a lot from our chats.
The idea of doing a "Feel-Good Chats" podcast came at the start of lockdown when we were missing talking to everyone. We wanted an excuse to talk as much as we could! However, we were busy working through all sorts of changes that meant our podcast got put further and further down the to-do list.
Now we've re-opened and have had time to gather our thoughts, we're ready to go!
Grab a brew, have us on in the background, anything goes. We'll be chatting openly and honestly about mental health, workplace wellbeing and more.
So here is our Intro episode – we'd love you to join us!