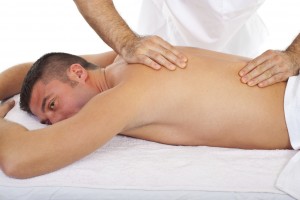 We recommend that a Back Massage is performed by a qualified expert masseur with experience.
Phoenix Health & Wellbeing is a charity that is well established in the heart of Leeds for many years with qualified masseuses. As you receive an expert back massage from one of our qualified team you will not only relax your muscles, but you can also relax in the knowledge that you will also be helping others, as roughly £3 to every £10 spent goes to help others.
Need a Back Massage for Back Ache and Back Pain
Please call 0113 234 0818 or fill in our form to book your back massage.
---
Our range of Massage Treatments
Sports massage – Advanced massage techniques to target specific injuries or problems.
Hot stone massage – A Swedish body massage with hot volcanic stones to warm tight muscles.
Indian head massage – Release stress and relax and soothe your day away.
Remedial massage – Focused massage on muscle tension and to prepare the body for exercise or aid recovery
Lymphatic massage – Massage that aims to reduce swelling from fluid retention or lymphoma.
Swedish body massage –  Relaxing body massage.
Workplace massage – A range of therapies to relax and invigorate away any tired, weary or stressed day.
Reflexology Massage – most relaxing and soothing reflexology massage on your feet.
Reiki Massage – improves general well-being by creating a relaxed state in which the body can replenish and restore.
---
Benefits of our back massages will leave you feeling relaxed and rejuvenated with the releasing of tight muscles. Also an improved circulation, and improved lymphatic drainage for the release of toxins. The benefits can also include a feeling of comfort and stress release.
If you require a specific back massage to relieve an area of your back-ache or back pain please notify us in advance to tell us what the issues and problems you are having.
What to ask a masseur before you get a back massage
Do you have a qualification to give a massage?
How many years experience do you have as a masseur?
What types of back massages can you give?
Will you tackle a specific backache or back pain?
What will I get for my back massage treatment?
Do they operate from an established massage place?
Do they have any reviews from Google review or testimonials from others that have a back massage?
Please call 0113 234 0818 or fill in our form and we will answer any questions you have before you book a back massage.
There are a lot of Back Massage tips and techniques on the internet
The internet will give advice on how to perform a back massage and what equipment you will need such as a bed, a room, oil, a towel and pillow. They will say you need a quiet, warm, relaxed room. Use a firm flat surface such as a firm bed or floor mat.
Using an oil will reduce the friction on the skin, prevent hand burns and prevents pulling hairs. Using less oil will allow you to give more pressure and greater friction. Use slow movements to reduce the pain level. Use the palm of your hand more and less on your fingers or thumbs so that you can give a back massage for longer.
The online advice will tell you first get the patient comfortable using cushions to support areas and that being pregnant they should not use any of their back massage tips or techniques.
Please call 0113 234 0818 or fill in our form to book a qualified pregnancy back massage.
We recommend you consult a Doctor for the following back-aches and back pain:
Back pain after a violent accident or injury, for example, a car accident.
Back pain is constant and getting worse.
Younger than 20 or older than 55 and getting back pain for the first time.
Back pain is in the upper part of the spine.
Back pain and cancer in the past or at present.
Taking a steroid and have back pain.
Using drugs and getting back pain
Have HIV infected and have back pain.
Back pain with the feeling of unwell or have a temperature.
Have lost a lot of weight and now getting back pain.
Difficulty bending forwards because of continued back pain.
Lost sensation, sensation strength, urinary or bowel incontinence.
Have an obvious deformity of the spine with back pain.
Debilitating back pain that is not reducing after 4 to 6 weeks.